So I haven't done a great job keeping this updated lately. I've really just lacked the motivation to do it. I've lacked the motivation to do a lot of nerfy type stuff, actually. Since the last update, I painted the 3B/Praxis, only to discover that the turret needs to be redone, so I may just take off the turret and use it for something else.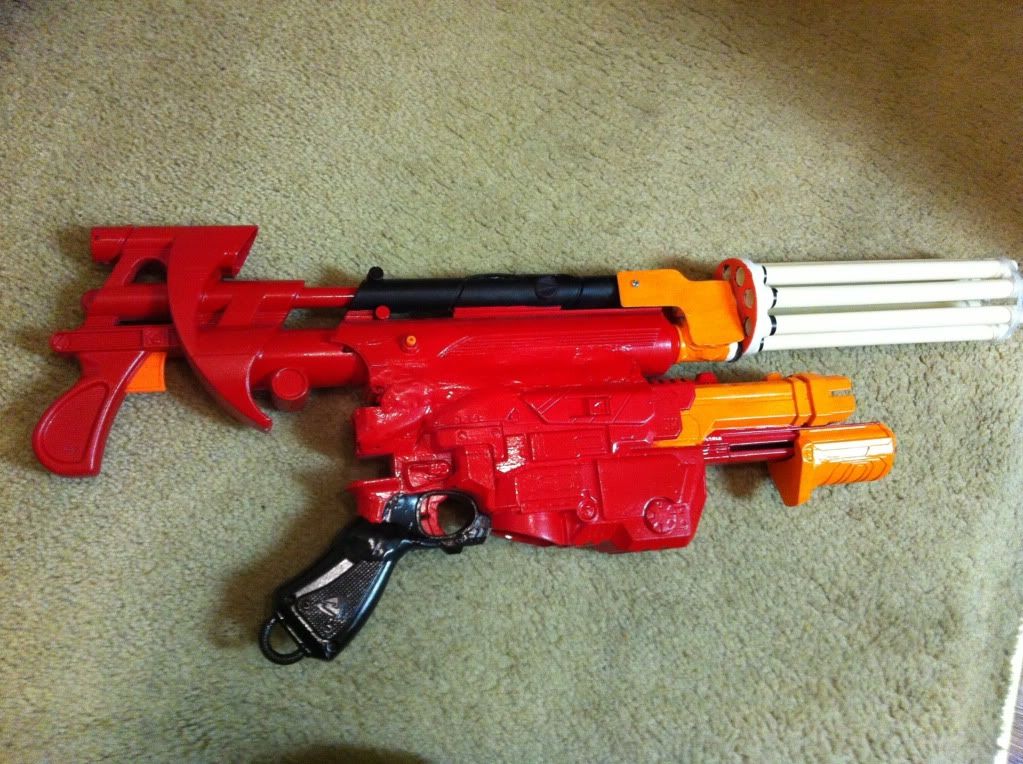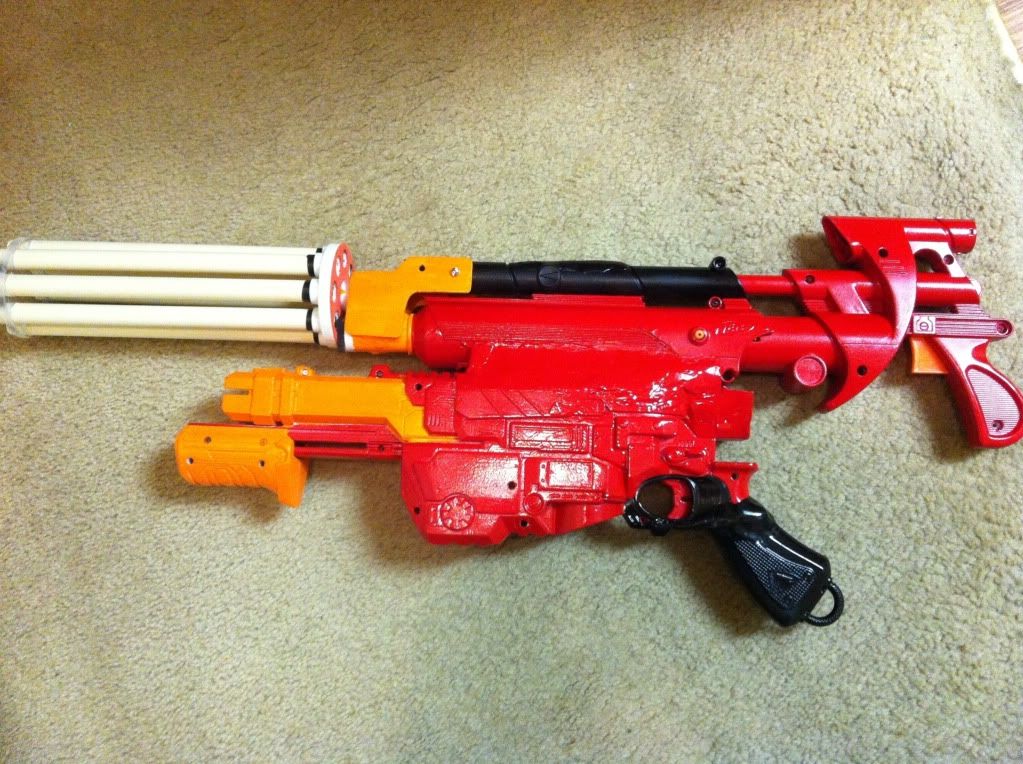 I also angel breeched an Elite Alpha Trooper. The ranges with an OMW 5kg retaliator/rampage spring were not great, averaging in the mid 40's. I designed a powerstock for it and put a lot of eggs in that basket, but it really doesn't seem to increase range at all. I also ordered a couple SG nerf 8 kg retaliator springs, hoping that maybe that would help. When they finally arrived, the blaster shot better with the weaker OMW spring. I ended up reducing the barrel to 6", but its still not shooting nearly hard enough to justify doing a writeup, like I had planned. Its not really the viable NIC primary I was hoping I could make it into. I was hoping for something that was comparable to my longshot that was a bit smaller and lighter, but in the end, the EAT ended up feeling about the same weight, so I'll probably just shotgun grip the longshot like I had originally planned.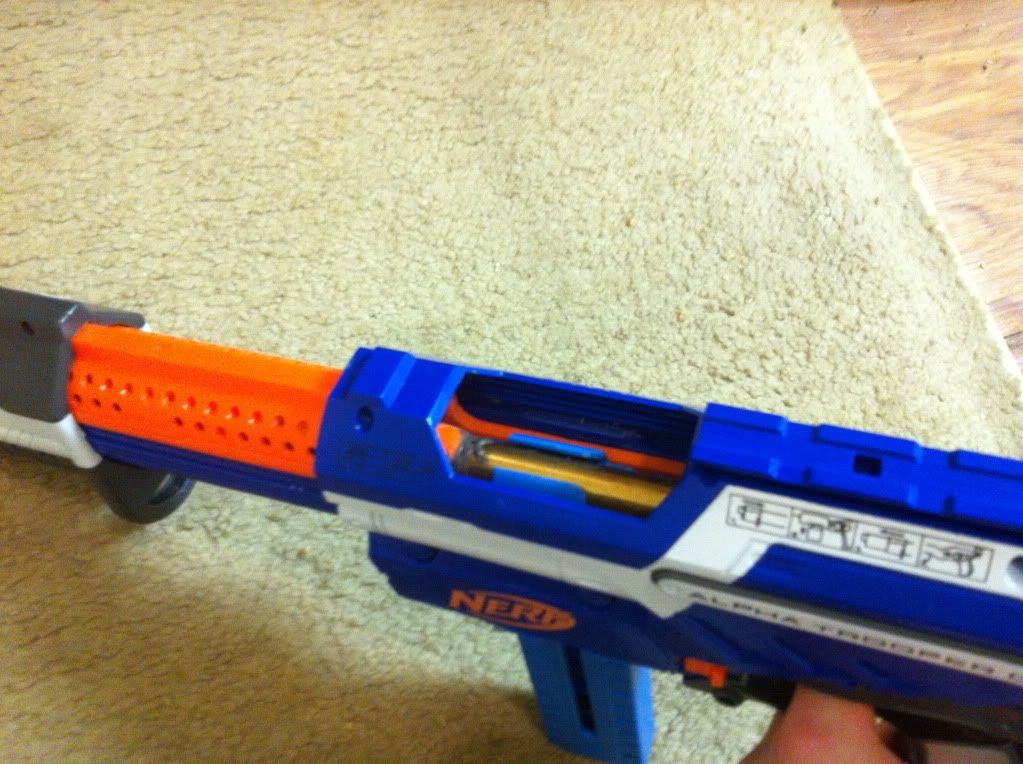 Finally, I also obviously have been slacking on the HAMNO 2.4 video. I didn't end up making it to 2.5 and 2.6 is next weekend. I'll do my best to have the video done before then.
So that's about it. I'm going to try to do a little modding tomorrow, but we'll see if that actually happens.